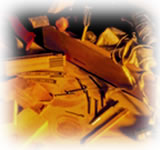 Welcome to Platinum Development!
Exclusive. Rare. Enduring. It's no wonder that platinum has come to represent the highest levels of service, achievement and luxury. The Platinum Development name has come to represent the highest echelon of fine living. With construction exclusively limited to but a few exceptional residences each year, every home we build reflects a rare distinction, timeless elegance, and flawless attention to detail.
When it comes time to build your next home, you deserve nothing less than the very best. We invite you to discover the difference of a Platinum Development home, and experience the fine art of custom homebuilding at its highest level.
| | | | | |
| --- | --- | --- | --- | --- |
| We offer our clients the opportunity to participate in their home's construction through our Do-It-Yourself program. Click here for details... | | We provide our Realtor-partners with a Commission Protection Agreement, signing bonus, and full commission. We include a guaranteed move-in date in all client contracts, in addition to many other benefits. Click here for more... | | |