About Platinum Development
Building a Reputation for the Highest Levels of Excellence, Integrity and Satisfaction...
–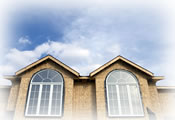 Inspired by our namesake, our principals have strived to build an enduring reputation for excellence.
The cornerstone of our reputation has been quite simply that we build what we promise. We understand the enormity and importance of the decision to build a custom home, and our motivation is to make the process of realizing our client's dreams as exceptional as the finished result.
Having successfully completed many distinctive residences throughout Southeast Michigan, and developed a number of fine properties, we've intentionally kept our company at a size that affords our clients with a level of personal attention obtainable only by working directly with one of the principals. We treat each building project, regardless of complexity, as unique and exclusive – a rare expression of each client's dreams, needs and individuality.
Platinum Development Corporation builds homes to endure for generations. Our quality standards and building processes reflect this, from the quality of the materials we select, to the skilled craftsmen with whom we entrust to masterfully create every exacting detail.
Though each residence may be different, every building opportunity shares the same attention to detail, integrity, and workmanship that is reflective of our reputation. In short, we treat the construction of every home as if it were our very own.
For as certain as a custom home reflects the personality and dreams of its owners, every property that bears the Platinum Development name is built for a lifetime of joy.
We'd have it no other way.
---
Why Choose Platinum Development for Your Next Home?
| | |
| --- | --- |
| | We include a guaranteed move-in date in all contracts, which is backed-up by a penalty if we don't get clients in by the guaranteed date. |
| | Clients deal only with the owner of the company, and are never pushed off to a superintendent or salesperson. |
| | We hold regular on-site meetings with clients to review the home's progress and to answer our clients' questions. |
| | All work is directly supervised by the owner of the company; an inexperienced superintendent is not supervising construction. |
| | We genuinely care about the satisfaction of our customers and the quality of the homes we build. |
| | We are proud to provide prospective clients with references. |
| | We are experienced in building on all types of parcels, including acreage as well as tight "in-fill" lots, and parcels with difficult topographies. |
| | We are experienced with special requirements, such as engineered septic systems, geothermal HVAC systems, engineered-fill foundations, etc. |
| | Our contracts are fixed-price contracts, meaning clients are not hit with unexpected costs. |
| | We provide our clients with a lot of direction during the building process, such as providing them with a Selections Schedule (details what selections need to be made and when) to help them make selections in an orderly fashion. We expect to give our clients a lot of personal attention. |
| | We provide thorough, detailed contracts, eliminating uncertainties about the building process. The many details of a home are specified; from the foundation wall thickness, to the type and thickness of the subfloor, down to the size and species of interior trim, to the number of towel bars. |
| | We are experienced with the construction loan process, and have worked with numerous lenders and title companies, and we have an in-depth understanding of how the construction draw process works. |
| | We are experienced in building a wide array of homes, from the smaller to the estate-sized homes. |
| | We offer a Do-It-Yourself program. |
| | We are proud members of the following organizations: |
| | Building homes is our main business. |
| | We do not charge extra for all of the above. We are just experienced at what we do, and we care about our homes and the satisfaction of our customers. Call us - we'd love to show you! |
Interested in completing part of the home yourself?
Click here for info on our Do-It-Yourself program...